Connect with an advisor.
Get practical, knowledgeable advice.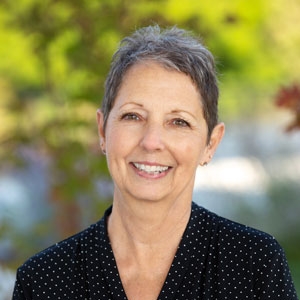 Wauneta Ohnmacht
Credentials
Serving with our partner Bliss Sequoia Insurance since 2005
Serving in the insurance industry since 1985
Licensed in Property & Casualty
Learn a little more about Wauneta...
Wauneta Ohnmacht takes pride in forming long-term professional relationships with her clients. Her clients find she is an expert in both nonprofit and commercial insurances. She is dedicated to serving clients with the same care she invests in developing their professional relationships.
Connect with Wauneta...